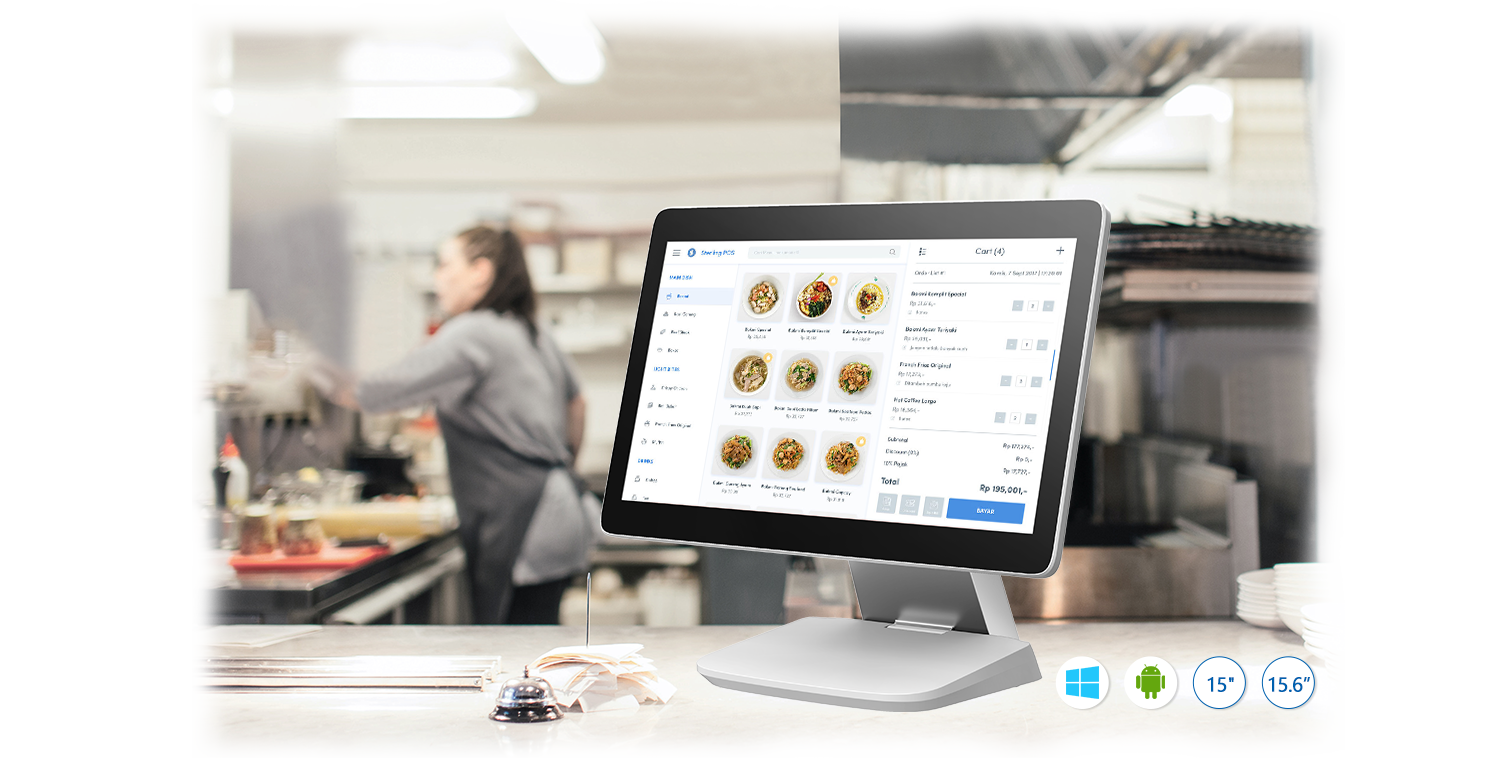 Micropos's D1 New Touch POS System design by UItra Slim & Folding Stylish. With aluminum alloy rear for good heat dissipation, easy folding style base, Windows&Android-based platform. A powerful and best-selling NEW POS machine.
Excellent Performance,

Easy To Operate

Using 2023 new and high performance Intel processor, The POS hardware can be integrated with a choice of different intel newest processors, for enhanced performance to run today's demanding POS applications.
Versatility in Mounting Options

The touch POS system is designed for versatile applications, making it suitable for KDS or wall-mounted use to accommodate various settings and scenarios. Its flexibility allows it to seamlessly adapt to different environments, ensuring efficient and convenient operations wherever it is deployed. Whether in a busy restaurant, a retail store, or any other business setting, this system's wal-mount capability offers a space saving solution without compromising functionality.
Ultra Easy Folding Stylish

Adjust the main screen to a 180-degree horizontal direction, press down until parallel direction to the base.

10 Point Ture Flat Capacitive

Touch Screen

Up to 10 simultaneous points,multi-touch function,extraordinary brightness and prevent blow up.
Quickly Upgrad

Machine Configuration

Easy upgrade to higher memory and higher SSD,easy maintain the POS machine in short time.

Aluminum Alloy Rear Design

Aluminum alloy rear to reduce the Touch POS System
working power consumption and noise, more efficient heat
dissipation when compatibility to multiple of intel CPUs.
A Variety Direction of Card Reader

Choices to meet different needs

This D1 touch POS system caters to a variety of needs with compatibility for multiple direction card readers - including left,top and right 1+2+3 track magnetic MSR. It matches the gesture requirements of different customers.

Aluminum Alloy Base Stand


Elegant L Design

An aluminum alloy base with elegant L style design offer a high-end experience. The 1/O Hub hide in the stand and line out on the table for easier extended the POS peripheral product.
More I/O Interface.Than Ever.
Multiple 1/O interfaces are offered on the A15 Touch Screen, including 7 USB ports, 3 Serial ports, and 2 serial port, plus 1 HDMI port, or more. Customized I/O interface is available to meet different business needs.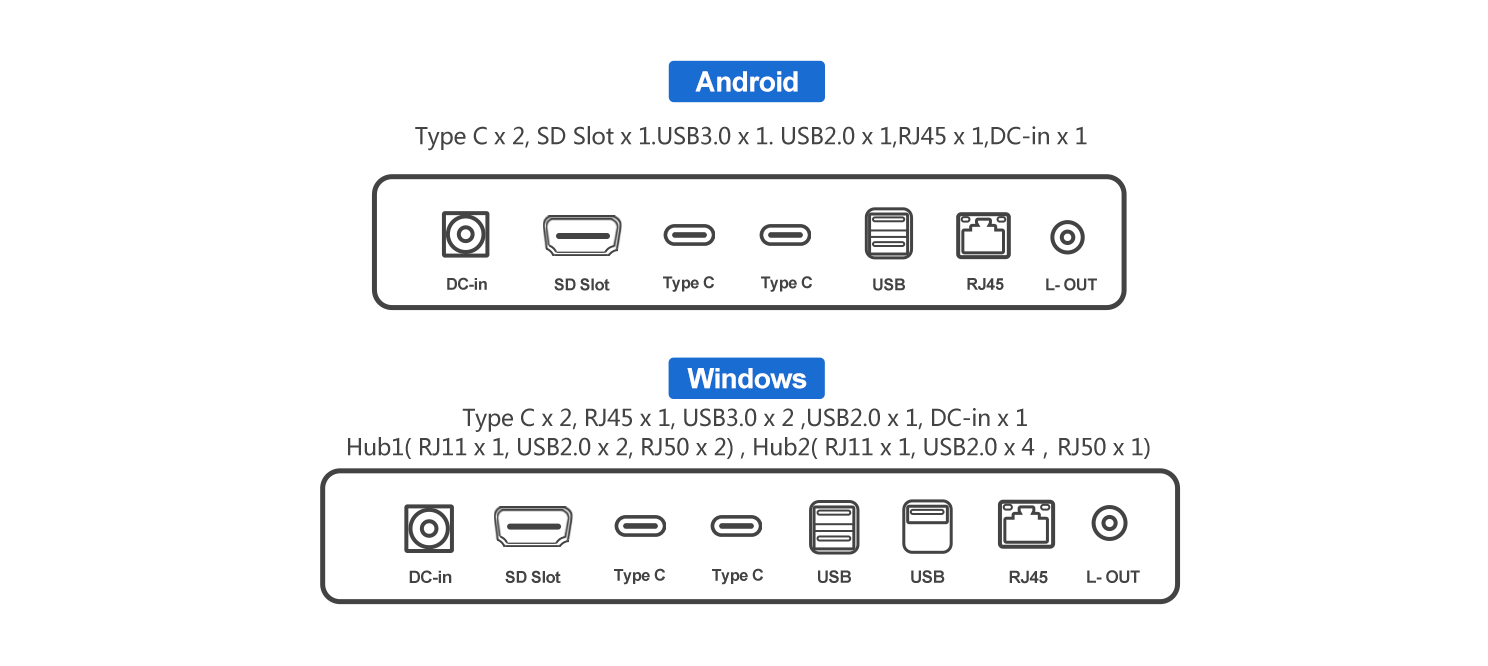 Rich POS Peripherals.
Meet Your Different Business Needs.
Built on a modular platform and available with either 15-inch or 15 6-inch displays, theTZH-D1-series for Windows can be used in so many different scenarios, mostly in retail, supermarket and restaurant industries. It can be with build-in VFD, 9.7 inch second display, or 11.6 inch second display.
Specifications

CPU

lntel@ Processor N95,

Quad-core,

3.4 GHz,TDP 15W

lntel@ Processor N97,

Quad-core,

3.6GHz, TDP 12W

lntel@ Core i3-N305,

Octa-core,

3.8GHz,TDP 15W

Rockchip@ RK3568B2

4 x Cortex-A55,2.0GHz

OS

Windows10/11/ Linux

Android 11

Memory

4GB DDR4 2666MHz1 x SO-DIMM slot up to 8GB/16G

2G/4G

SSD

M.2 SATA / NVME 128 / 256 / 512GB / 1TB SSD

8G/16G

Size/Resolution

15" TFT-L ED/1024 x 768

Touch Screen

True-flat Capacitive Touch Sreen

Card Reader

MSR

Customer Display

VFD (2 x 20 Digits)

2nd Display

10.1" True-flat LED monitor /10.1" True-flat touch monitor

Wireless Module

lEEE 802.1 1 a / b / g/ n / ac++ BT5.0

1/O port

Type C x 2 (1 x 2ed monitor,1 x Hub),

Rj45 x 1,USB3.0 x 2, USB2.0 x 1,DC-in x 1

Hub 1( Rj11 x 1,USB2.0 x 2, Rj50 x 2)

Hub 2( Rj11 x 1,USB2.0 x 4, Rj50 x 1)

Type C x 2(1 x 2ed monitor,1 x Hub),

D Slot x 1,USB3.0 x 1,

USB2.0 x 1,Rj45 x 1,DC-in x 1

Certificates

CE, FCC Class A, RoHS, CB

Temperature

OC - 40C (32F-104F)

Carton Size(mm)

430mm(L) × 190mm(W) × 430mm(H)

G.W.

7.2kgs